A cool and impressive design packed with unstoppable force!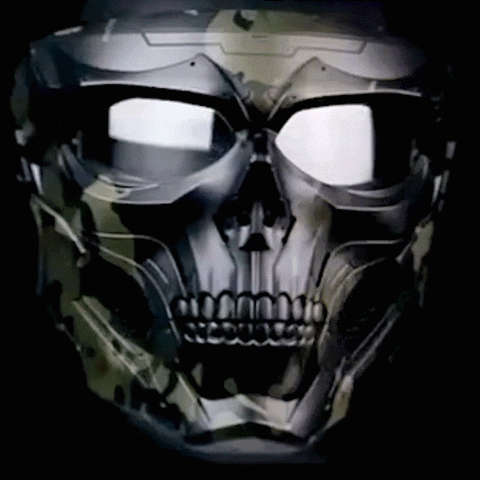 If you are someone who thrives on outdoor activities like air-soft. paintball. snowboarding. hiking. off-roading. tennis. hunting. soccer. riding all-terrain vehicles. and more. then you definitely need our Skull Emissary Mask. It is not just a costume prop but also something that can protect your face and head during all sorts of physical activities. Not only that. it looks quite intimidating and horrifying enough to be your entire Halloween costume. Imagine an army of Skull Emissary mask wearers charging at you.
Safe and Comfortable structure for long-term wear!
Our Skull Emissary Mask is designed using facial bionic scan technology. which means you get maximum comfort no matter your head size. The mask has a fog-free. breathable design; no matter how long you wear it. neither the inside nor the outside view will get foggy or vague. It also has excellent ventilation. which is handy in physical exertion activities. Our mask comes prepped with adjustable straps. so it fits you perfectly. It even has shock-absorbing foam pads that provide comfort and reduce impact. Even falls from a bike are nullified.
Superb quality vision with complete protection
In terms of visual prowess. our Skull Emissary Mask tops the charts. The lenses are dual-layered with both tinted and transparent features. ensuring impact protection and a complete shield from foreign elements. You won't miss a thing with reinforced lenses that are large enough to cover your entire field of view. There's zero to no chance of visual errors. or you miss your opponent's movements.
Durable and low-maintenance design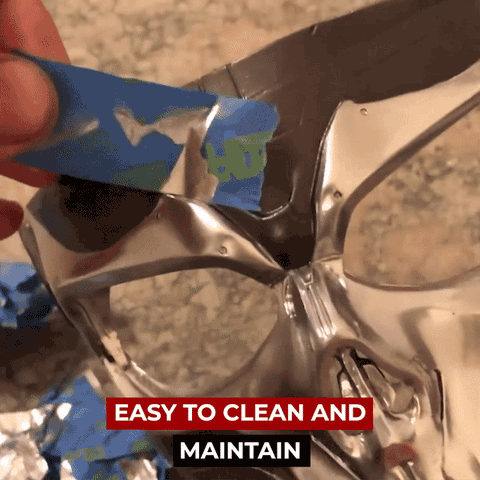 Our Skull Emissary Mask is exceptionally durable and the ideal choice for a strong defense. It not only protects from scratches. abrasions. insects. impacts. and other annoyances but also remains sturdy as ever. The mask material is eco-friendly. low maintenance. and requires no problematic cleaning routine. A perfect choice for all the rough. rugged. hardcore activities you want to indulge in!
Perfect fit for all environments
The mask has a camouflage design and is available in various colors. This color choice helps keep the action undetected outdoors. indoors. natural and urban settings. And best of all. this mask can help you save cash on a Halloween costume. By simply wearing this mask. you can be the most gruesome and horrible Skull Emissary at Halloween. How incredible is this 2-in-1 deal!!
Unobstructed lenses

Mask passes the ANSI Z80.3 ball drop test

Impact resistant with up to 600FPS rating

Best for -10°C to 42°C temperature

Metal ventilation grates

It fits all teens and adults (Universal Size Fit)

Dust. wind. and UV rays protection

Made from eco-friendly. heavy-duty polyamide. a glass-reinforced nylon

Helmet mode upgrade available

The package includes 1x Skull Emissary. 1x Mask mode straps. and 1x Helmet mode straps.
1. How do I order?
Purchase steps:
1.Choose a color and size first, then add to cart.
(If you want to buy multiple styles or sizes, pls repeat step 1)
2.Click on the shopping cart in the upper right corner.
3.Go to the shopping cart and click the checkout button.
4.Fill in personal information.
5.Select the online payment method to pay and pay successfully to complete the order.
Tips:Some payment channels:You need to click "Complete Order" first, jump to the corresponding payment page, and then pay.
---
2. What payment methods do you accept?
We accept all major credit cards (VISA, Mastercard, Discover, AMEX) , PayPal payments , Qiwi payment , OXXO payment , Spei payment , Pix , Boleto ,PSE, Boost , Grabpay,Dana , Gcash, Promptpay, Truemoney and Shopeepay.
---
3. How secure is my online order?
100% Risk Free: When purchasing online with a credit card, all of your information is entered into an SSL-secured web page. Your information is then SSL encrypted and sent directly to the appropriate bank's network where your cards and transactions will be authorized and approved. Your credit card information is not stored on our servers.
---
4. How to choose the right shoe size?
We recommend that you choose the size according to your feet length. If you don't know, please choose the appropriate size according to the size of your usual sneakers. If you can't make a choice, please tell customer service(Here) and we will recommend a suitable size for you.
---
5. Can I return the item if it doesn't fit?
Without affecting the secondary sales, we support returning or replacing the goods within 14 days after receiving the goods, so please buy with confidence.
---
6. How long does shipping take & how can I track my package?
Shipment delivery time by destination:
US / Europe / Asia Shipment: 8 - 20 Working Days
All Other Countries: 10 - 25 Working Days
For more shipping details, please refer to: Here
Once the order has shipped, we will email your tracking number and order number. You can check your package based on the tracking number or order number. Letclo™ will focus on your package until you receive it.
Track My Order(Order number): Here
Track My Order(Tracking number): Here
---
7. About returns
100% Delivery Guarantee. We have a 14-day return policy. For more details see Return Policy Page. Also, make sure that all original tags are attached, original packaging is intact and there are no signs of wear on any of the products.
Any questions or helps, pls email [email protected] or message us.
---
If you still have any question, please contact us directly:Here
Happy Shopping :)